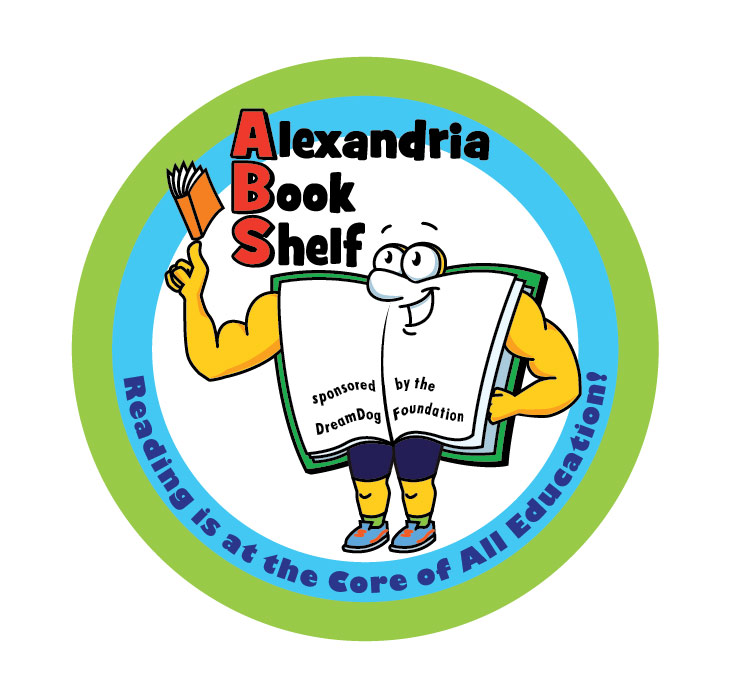 "Alexandria Book Shelf" (ABS) — This city-wide literacy program is getting books in the "Hands, Homes and Hearts of ALL children" providing books for children who, otherwise, may not own books of their own. ABS has more than 35 bookshelves with more than 200,000 FREE Books available to ALL our children.
Preschools
• Child Find
• Child Family Network Centers
• ALIVE Child Development Center
• Alexandria VPI Preschool Classrooms at John Adams and Charles Barrett
• Head Start programs at Cora Kelly, Jefferson-Houston, John Adams, GWMS and TC Williams
Alexandria City Public Schools
• John Adams Elementary School
• Patrick Henry Elementary School
• William Ramsey Elementary School
• Jefferson-Houston Elementary School
• Matthew Maury Elementary School
• Mt. Vernon Community School
• Charles Barrett Elementary School
All our Recreation Centers
• Cora Kelly Recreation Center
• Charles BarrettRecreation Center
• William Ramsey Recreation Center
• Patrick Henry Recreation Center
• Charles HoustonRecreation Center
• Mt. Vernon Recreation Center
• Nannie J. Lee Recreation Center
Community Outreach Sites
• Alexandria Redevelopment and Housing Authority (ARHA) Ruby Tucker Family Center
• Department of Community and Human Services (Mt. Vernon Ave. and Mill Road)
• Community Lodgings (Brent Place, Fifer and Brookside Learning Centers)
• Boys and Girls Club
• Family And Community Engagement Centers (FACE)
• Campagna Center sites
DONATE your gently loved books to the following sites and share the joy of reading with a child in need:
1. Hooray for Books at 1555 King Street in upper Old Town.
2. Mt. Vernon Rec Center in Del Ray at 2701 Commonwealth Ave.
3. UpCycle in Del Ray at 1712 Mt. Vernon Avenue (2nd floor).
4. CrossFit by the water in Old Town at 805 North Royal Street.